Racers Against Street Racing
Sponsored by the SEMA Action Network (SAN), Racers Against Street Racing (RASR) is a nationwide effort devoted to promoting safe and legal alternatives to illegal street racing. The message is simple:
IF YOU WANT TO RACE, GO TO A RACETRACK.
The goal of RASR is to provide resources, including a dedicated track-finding feature, to allow racing enthusiasts to participate in automotive-related events throughout the United States in a safe and controlled environment.
Want to get involved? Start with not street racing, tell your friends not to street race and when challenged, take it to a sanctioned track. The benefits? You live, others live, your car doesn't get impounded and best of all, A TIME SLIP DOESN'T LIE!

RASR is dedicated to spreading the word that racing belongs on the track and not on public streets. This effort is also increasing awareness of the dangers of street racing while providing fair allowances for performance vehicles and performance parts. You can help by defending our vehicle hobby. Become a SAN member for free by using this link.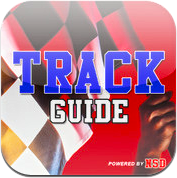 Track Guide
Powered by National Speedway Directory*
To learn more about RASR, please email SAN@sema.org.
* This link is operated by a third party and is provided solely for your convenience and information. The link does not constitute an affiliation with or endorsement of the web site or its sponsors. For more information, please click the Privacy link below.