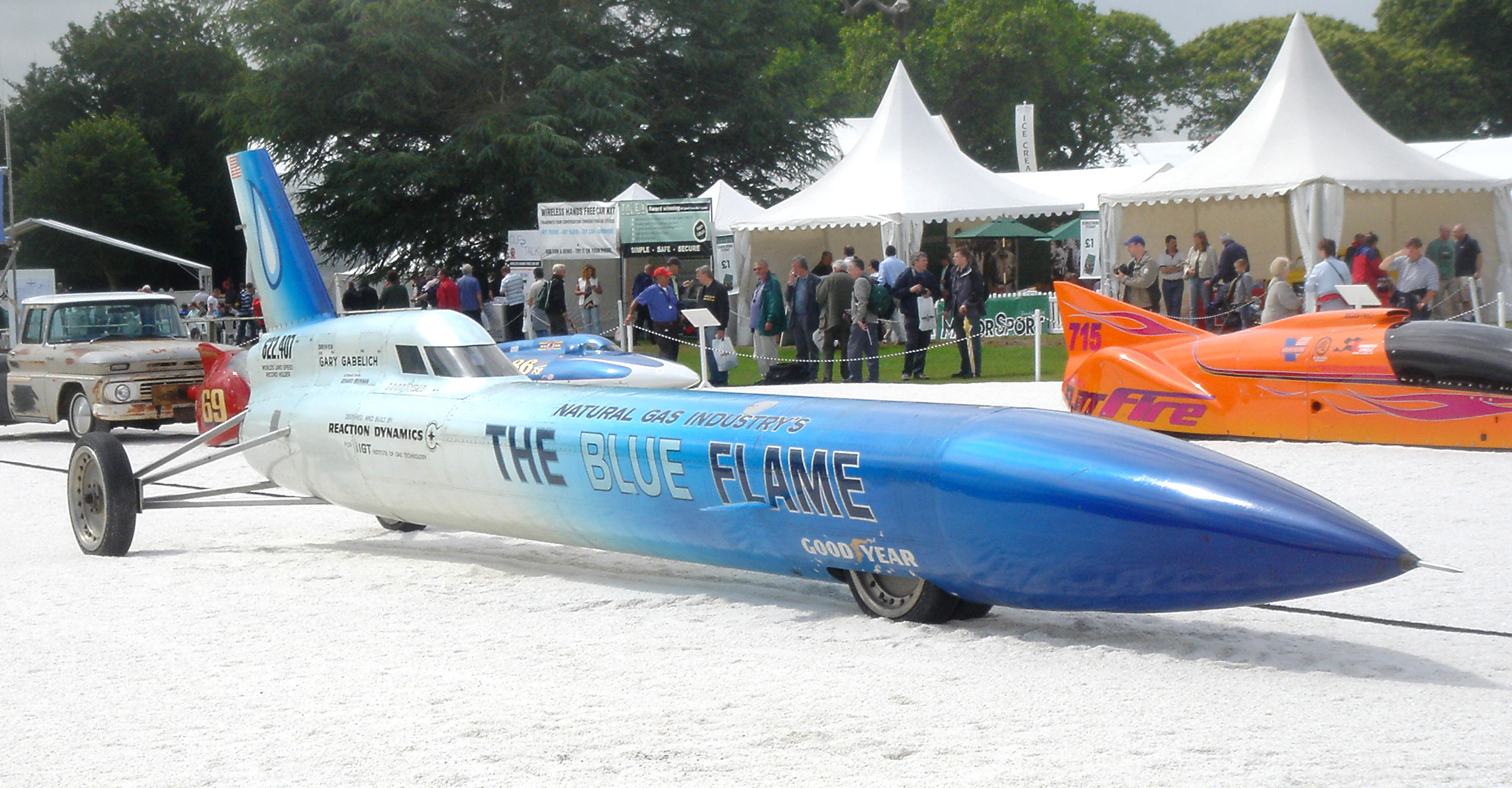 "Blue Flame Day" Recognized by Three States for 50-Year Anniversary of Land Speed Record
On October 23, 1970, the Blue Flame rocket car became the world's fastest vehicle when driver Gary Gabelich recorded the FIA-certified World Land Speed Records of 622.407 mph (1,001.667 kph) for the flying mile and 630.388 mph (1,014.5111 kph) for the flying kilometer. Fifty years later, the achievement was commemorated as the states of Utah, Wisconsin and Illinois issued proclamations celebrating "Blue Flame Day."
The rocket car was designed in part by several professors and students at the Illinois Institute of Technology in Chicago. It was fabricated by motorsports enthusiasts at Reaction Dynamics in Milwaukee, Wisconsin, and raced by the Blue Flame team at the Bonneville Salt Flats in Utah.
The Blue Flame was 37 feet long and nearly 8 feet high and wide. It had an aluminum skin and weighed more than 6,500 pounds. The rocket engine produced 58,000 horsepower and 22,000 pounds of thrust burning a combination of hydrogen peroxide and liquefied natural gas pressurized by helium gas. To this day, the vehicle remains the fastest American hot rod and the fastest vehicle ever driven at Bonneville.
Congratulations to the Blue Flame team and their colleagues who helped design, construct and race this timeless vehicle.